Helping You Flourish
The Northern Regional Construction Association helps Members to flourish and works to promote the construction industry in Northern British Columbia.
Established in 1969, Northern Regional Construction Association (NRCA) is BC's largest and most comprehensive regional construction association. Our region covers Williams Lake up to and including the Yukon, and from the Alberta border to Haida Gwaii.
There are many benefits for becoming an NRCA Member. We're here for you.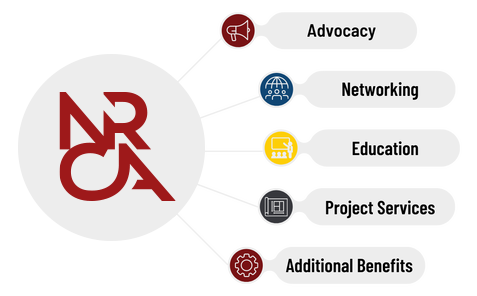 Advocacy
We work to make your voice heard as we look to collaborate with all levels of government and industry for the betterment of our member firms. The NRCA advocates on behalf of all our members through promoting proper standards, best practices and lobbying for appropriate regulations and legislation.
Networking
Get connected. The NRCA hosts multiple social events and business forums, such as golf tournaments, luncheons, and receptions. Make solid connections with the other professionals and build new relationships within the construction industry.
Education and Industry Training
The NRCA provides an extensive training & education program for the construction industry. Using Virtual Instructor Led Training (VILT), Self-Paced Online Courses, and Classroom formats, our education offerings deliver comprehensive classes to suit you and your team. Members also excess to up to 40% off on instructor lead courses.
​Project Services
With access to Bid Central's secure online system for document and bid management, your business saves time, money and resources while searching for construction project opportunities. NRCA members save 60% on the platform.
Pre-bid, pre-qualification notices and bid results.
Electronic access to plans, specifications, addenda, bidders' lists.
Support from the Bid Central team.
Additional Benefits
Complimentary witnessing & signing of statutory declarations for our members
Gain membership into the BC Construction Association (BCCA) & Canadian Construction Association (CCA)
Save Money With Our Affinity Program Partners
Who Can Join
​General Contractors
Trade Contractors
Manufacturers / Suppliers
Professional Services
Associate Services
Contact Us
Contact Us Today & We'll Be Happy To Answer Any Inquiries About Membership!