NRCA Women in Construction
Building Strategies on Outreach, Engagement, & Education
The Women In Construction initiative has been developed and is managed by the Northern Regional Construction Association (NRCA). This program aims to develop an enriched understanding of the factors that present barriers to women's participation in the trades, as well as the types of supports and services that can enhance entry and retention rates – and respond to any needs specifically in the unique context of our construction industry.
​The NRCA Women in Construction (WIC) initiative is based on the actions being framed through the recent adoption of the Builders Code and will build on specific strategies on outreach, engagement, and education.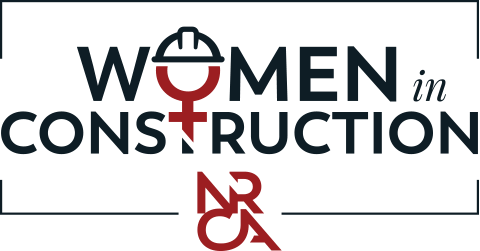 Our Goals:
Remove Barriers
Provide resources that supports women experiencing barriers to enter or advance their career in the trades.
Create Networks
Provide a resource to help foster regional networks between women from the trades in Northern BC and across the province.
Provide Education
Provide education on different career paths for women in trades through camps, bursaries, and more.
Meet The NRCA Women In Construction Advisory Committee!
The NRCA​ Women in Construction advisory committee in comprised of committed industry leaders. They are helping to develop strategies that will not only engage with current and future generations of tradeswomen, but also to foster collaboration and develop leadership among policymakers, industry stakeholders, and other trades service providers.
Karen Williams, Chair | Project Manager, Datoff Bros. Construction
​Karen graduated with her Civil Engineering Technologies Diploma through Camosun College in Victoria B.C. While completing school, Karen was already actively working on building her career working as a Field Technician in Victoria.From there Karen moved into the role of Project Coordinator, working on a multitude of diverse projects across Western Canada, followed by 6 years in Northern Alberta. Karen relocated to Prince George in 2019, working at Datoff Bros. Construction as a Project Manager.
Karen is on the Northern Regional Construction Association Board, and is sitting as Chair for the Women In Construction Committee.
Taylor Manhas, Co-Chair | Safety Coordinator, Westcana Electric Inc.
​Taylor directs Westcana Electric's Health and Safety Department with her NCSO and GSC designation. Her career has grown to be heavily involved in Women in Trades, the Builders Code, Indigenous Development and Women in Leadership throughout British Columbia. Taylor's passion for diversity and inclusivity within the construction field has skyrocketed Westcana to win multiple awards through the Builders Code as a leader for women in trades.
Taylor also oversees Westcana's Health and Wellness Program focusing on not only safety but mental health throughout the industry. ​She is currently on the Northern Committee for Minerva, and now a member of the committee for Women in Construction (NRCA).
Christine Burns | Regional Health & Safety Supervisor, Terus Construction Ltd.
Christine has held the position of Regional Safety Supervisor with Terus Construction since 2018. In this role, Christine is responsible for the supervision and ongoing support of workplace safety across the BC North Eastern region. Previously, Christine was a Safety Manager for RTL Westcan based out of Yellowknife and prior to that she worked in the oil and gas sector as a health and safety consultant for 2 years. Preceding that, Christine worked for ROG a sister company of Rokstad Power Corp, as a heavy equipment operator and health and safety advisor.
Christine started her young career in high rise construction in Vancouver and still maintains her love for building by constantly renovating in her free time. During her time with Terus Construction Christine has completed her OH & S Diploma and completed her utility arborist journeyman ticket.
Kassidy Stuart | Regional Employment Placement Specialist, BCCA Skilled Trades Employment Program
Kassidy works for the BCCA Skilled Trades Employment Program as a Regional Employment Placement Specialist. She assists both job seekers and employers in and around Prince George to try and alleviate the labour shortage in the Construction Industry. Kassidy is also extremely passionate about helping individuals from underrepresented groups break into the industry and giving them the tools they need to succeed. She is currently pursuing a Bachelor of Commerce degree, with a major in Human Resource Management, at the University of Northern British Columbia.
Kassidy is excited to be a part of the Women in Construction Committee, and to show all women that they can be successful as women in trades, and in the construction industry.