NRCA Constructing Excellence Awards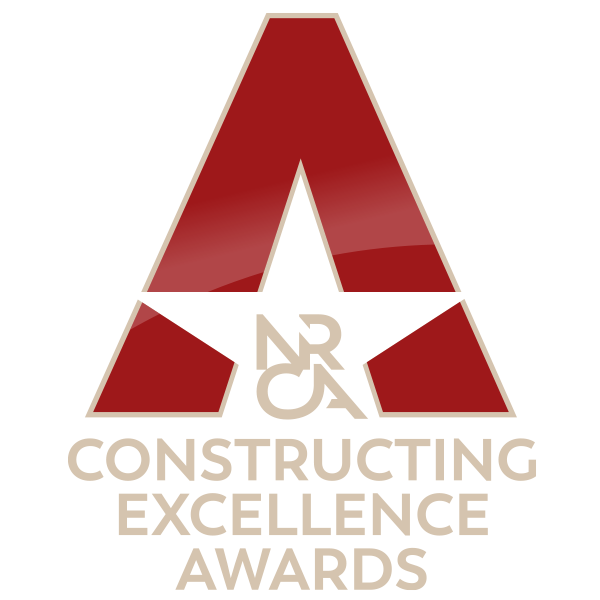 NRCA's Constructing Excellence Awards is an annual event that recognizes outstanding construction firms and organizations.
Awards Applications are Open Now
Applications due by January 15th, 2024 at 11:59pm (PST) – Applications submitted in 2023 will still stand during the 2024 awards.
Project Awards
Click On The Award To Apply
About The NRCA Awards
The Northern Regional Construction Association's Constructing Excellence Awards celebrates exceptional achievements in the construction industry. These awards are divided into three overarching categories, each recognizing outstanding contributions in different areas: project, company, and individual.
The project awards acknowledge excellence in construction projects across Northern British Columbia. Within this category, specific awards are presented to projects that demonstrate exceptional quality, innovation, sustainability, and safety. These awards highlight the collective effort, skills, and expertise required to successfully complete noteworthy construction projects.
The company awards focus on recognizing outstanding construction firms and organizations. These awards highlight the commitment to excellence, leadership, and business practices that set these companies apart. These awards acknowledge the overall contributions and achievements of companies within the construction industry.
The individual awards pay tribute to talented professionals who have made significant contributions to the industry. These awards recognize individuals who have demonstrated exceptional leadership, innovation, expertise, or dedication in their respective roles. These awards honor the individuals who drive progress and inspire excellence in the construction sector.
The Northern Regional Construction Association's Constructing Excellence Awards serve as a prestigious platform for celebrating and promoting excellence of construction industry within the North. By recognizing remarkable projects, exceptional companies, and talented individuals, these awards inspire innovation, encourage best practices, and foster professional growth within the sector.
Frequently Asked Questions
Why should I submit a nomination?
The NRCA Constructing Excellence awards is an opportunity to recognize your remarkable contributions to the construction industry our community. NRCA Members are companies and individuals who get involved, roll up their sleeves and make Northern BC a better place to live. By submitting your nominations, you are helping to recognizing the vision, creativity, innovation and hard work of your company, employers, and staff.
What are the eligibility requirements?
Nominees must have been NRCA Members for a minimum of three (3) months at time of submission. Eligibility requirements do vary depending on the award type, please check the criteria documents and award applications for specifics.
Can I nominate myself or partners?
Yes, all qualified candidates are encouraged to nominate themselves, business partners, employees, companies and/or industry colleagues.
How do I submit entries?
Company and individual awards are submitted via the online application form. These nominations are anonymous, but if you would like to confirm that it was submitted, you can contact the NRCA staff.
Project award applications can be emailed to office@nrca.ca.
How many submissions can be made for the same individual or organization?
There is no maximum number of submissions that can be submitted. We highly recommend nominating as many candidates, in as many categories as you would like.
Is my submission confidential?
Yes – all awards submissions are treated as highly confidential. Only the awards team and judging committee will view them.
Would the award winner be required to attend the Build the North Conference or the awards gala?
To win the award, the recipient is not required to be in attendance. However, we strongly recommend and encourage all finalists to be in attendance.
Awards to be picked up at the NRCA office or mailed to the winners after the awards date.
How are the winners chosen?
All submissions are provided to a special judging committee who will review them to select a winner and the finalists in each category. Those in the judging panel will be esteemed business and construction professionals from across the region and province.
Note: The chosen judges will be vetted for any conflicts of interest with nominees.
When will the finalists and winners be announced?
Finalists will be contacted in late February. The email will include how to purchase tickets for the conference and/or awards gala.
Winners will be announced during the Awards Gala during the Build the North Conference on April 3 & 4th, the exact date and time will be announced soon. Winners will be publicly announced the following week through NRCA media channels and local news outlets.
Any tips on writing an effective nomination?
Our Judging committee suggests the following:
Carefully read the category's description.
Choose categories that will best showcase the candidate or project.
Fill out the nomination form with as much detail as possible.
Answer all questions.
Ensure your answers directly relate to the specific category.
Don't forget the supporting letters. You can include a minimum of two letters (5 letters maximum).